Fans and students of the tennis world are mourning the loss of the renowned coach, Morris Thompson. He was not just a coach, but also a mentor and a friend to many players in the sport. His passing has created a remarkable void in the tennis community.
Morris Thompson used to coach at Coylton Tennis Club and Coylton Primary School. The coach often braved harsh weather conditions with the training students.
The tennis world mourns the loss of renowned coach, Morris Thompson
ADVERTISEMENT
Article continues below this ad
Morris Thompson's passing has left many in the tennis community heartbroken. Tennis Ayrshire shared a tribute post on Facebook. The post read, "Morris was involved in many areas of tennis throughout his adult life."
Prestwick Tennis and Fitness also expressed their condolences, saying, "Morris had been such a huge part of tennis in Ayrshire for so many years, he will be sorely missed by everyone who had the privilege of knowing him."
The coach's impact on the sport extends far beyond Ayrshire. Thompson was a respected figure, and his passing has been felt by players around the globe. Many fans have shared their memories of Thompsons and expressed their condolences to his family.
DIVE DEEPER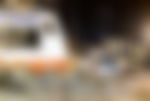 One fellow coach wrote, "Morris Thompson was a true inspiration to so many young players. He always had a smile on his face, no matter how tough the conditions were." A heartbroken player shared, "Our thoughts and condolences go out to his family and friends at this difficult time."  
Thompson had dedicated much of his life to training and motivating players.
ADVERTISEMENT
Article continues below this ad
The tennis veteran and mentor's legacy will continue to inspire many players
Thompson was an avid learner and he consistently honed his coaching skills by keeping up with the latest worldwide teaching methods. His colleagues described him as incredibly skilled and talented. He designed engaging sessions for players of all ages and abilities. He aimed to improve their skills and foster their development.
WATCH THIS STORY: Serena Williams pays tribute to Roger Federer
ADVERTISEMENT
Article continues below this ad
After retiring, Morris Thompson continued to offer to coach to a variety of schools in Ayrshire, such as Coylton, Dalrymple, Annbank, as well as St Patrick's in Auchinleck. Thompson was also a regular contributor to the sports pages of the Ayrshire Post.
Share your condolences and well wishes for Thompson in your comments below.