Ahead of their UK headline tour stop in Manchester next month, Rob Damiani of alternative rock band Don Broco spoke to MM about their upcoming shows, how they write albums, and when fans can expect new music. 
The four-man band from Bedford supported Pierce the Veil and The Used on tour in the US and barely have a moment to relax before their own tour kicks off. 
"We just got all our stuff delivered back from America – the rest of the guys are sorting it out and I've stepped out because I know nothing about gear or anything to do with that, I'm useless," he jokes.
The band members – lead vocalist Damiani, guitarist Simon Delaney, bassist Tom Doyle and drummer and backing vocalist Matt Donnelly – have a hectic couple of weeks before the tour begins on November 29. 
And active fans on social media might have a chance to influence the setlist, too. 
Rob says: "Our game plan over the next few weeks is working out that set craft again. There's a couple songs off the latest record [2021's Amazing Things] that we've never played before – we're going to learn a song called Revenge Body as a lot of our fans have been asking for it online."
The setlist will include songs from across their discography – four albums and several EPs – in good news for fans of each era, and there will probably be some surprises too.
Rob says: "Last year was the ten year anniversary of our first album, Priorities, and we thought it'd be nice to learn a couple of deep cuts from that album and get them in the set as a little ode.
"It's going to be this mix of new and old, but also sprinkling in some favorites from the other two records, too. It's gonna be quite challenging for us, because we've only got two weeks to learn the songs. I'm excited to mix it up throughout the sets as well."
Fresh off a successful supporting tour in the States, the band are excited to get back onstage in front of their home fans. 
"In America, we're like a brand new band. You're playing a lot of the time to a lot of new people who've never seen you before, but in the UK we've got some people who have been fans of us for five or ten years. 
"It's a really special bond we have with our UK fans because they've seen us as like a baby band, finding our feet and and growing into who we are today."
And there's nothing like a Manchester crowd, who they'll play to on Wednesday 13 December at O2 Victoria Warehouse – "a sick, sick venue." 
One of the singles from Amazing Things is called Manchester Super Reds No. 1 Fan, a reference to Rob's childhood favourite team Manchester United.
He says: "Even before that song it's always been one of our our top places in the UK. People like to party in Manchester, people like to have a good time. And since we had a song with Manchester in the title, that song especially just goes extra, extra hard.
"Our UK crowds are the best – and you wouldn't want it any other way."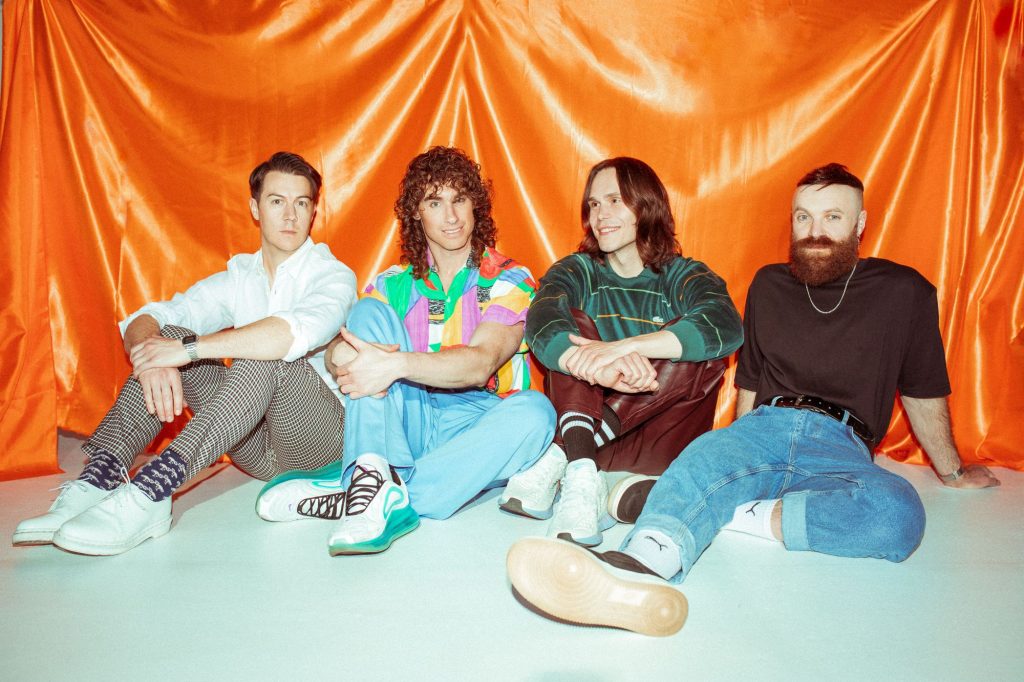 The band met at secondary school but formed properly after university and have now been creating music since 2008. 
Rob says: "It's crazy to think that we have now been doing this for a decade, because it feels so fresh and it kind of feels like we're still winging it. And we're like, 'When are people going to cotton on to us chancing it and tell us we've got to stop?'"
But with four albums ranging from 80s pop-influenced to post-hardcore nu metal, they hardly give the impression of winging it, while their creative process has changed over the years of working together.
"We've always been quite strong personalities – I can't think of one song where anyone's sort of been like, 'Okay, I don't mind this, let's go with it.' But we've probably learned to trust each other a bit more."
Since their 2018 record Technology Rob says they've learned "not to put too much pressure on stuff anymore – just having fun with it and not worrying about every minute detail. And I think that produces better results because you're just enjoying it more." 
That's not to say that the music is all fun – much of Amazing Things, which was recorded during the Covid-19 pandemic, covered a range of social issues from racism to online abuse. 
Rob says: "With Amazing Things, there was so much going on at the time to be worried and angry about. I think now there's even more – there's almost too much social commentary material to pick from these days. 
"I let the music lead [when writing lyrics] and think, 'This is taking me down a route to a certain topic.' This time around, I feel the world's got to this even crazier, darker place. There's no end of inspiration of things to be talking about."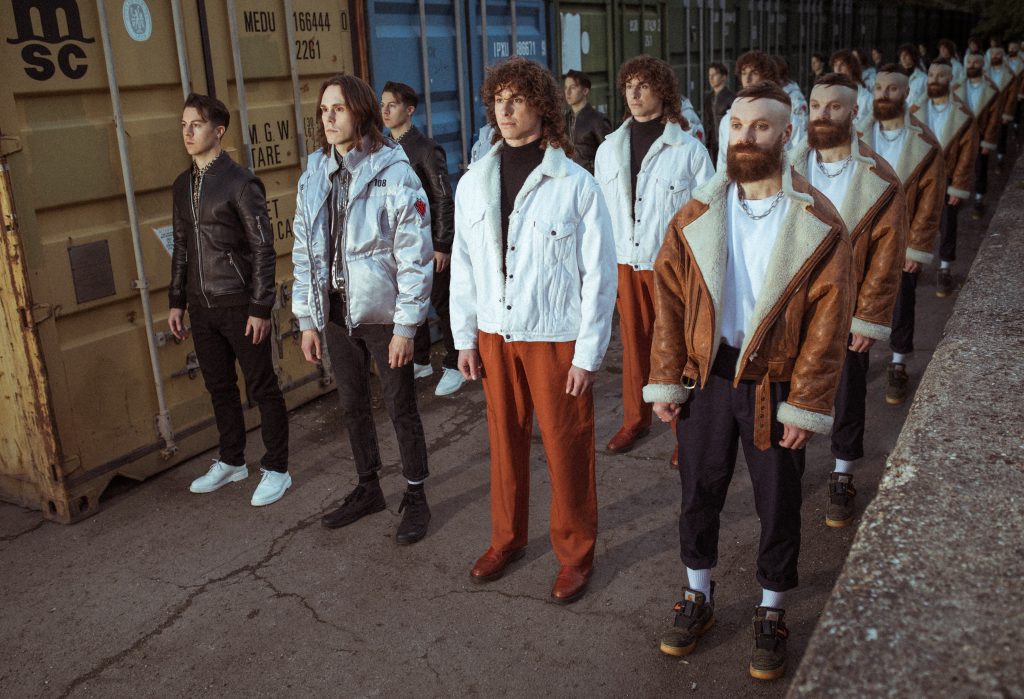 And what's the plan for 2024?
"We definitely want to chill a little bit!" Rob says. "We always hope that songs will materialize during an album cycle, and there's no shortage of ideas, but actually getting down into a room and crafting a new album is something that, for us, is definitely done not on tour.
"We tried it and it's just so stressful – I honestly can't get my head around bands that will churn out a record while they're on the road.
"So we're going to take couple of weeks to chill and start the next album process from there."
And after a busy 2023, the band show no signs of slowing down. "I'd love to say we'll have some new music by summer next year, but that might be a bit ambitious! But definitely some new music next year for sure." 
Don Broco will be on tour starting in Reading on November 29. Tickets for their Manchester show on Wednesday 13 December are available here. 
Images credit: Fraser Taylor. Used with permission.