Fasten your seatbelts. The tennis world is about to witness the Australian Open final rematch in the upcoming Indian Wells finals. Second seed Aryna Sabalenka is all set to face her Australian Open final opponent, the tenth seed Elena Rybakina. While Sabalenka will try hard to claim her title again, as the world's No. 10 tennis player, Rybakina surely will give a tough fight, and she will be eager to exact revenge for her loss in Melbourne.
The final against Sabalenka and Rybakina is gathering a lot of attention within the tennis world. Raising a lot of questions, including whether the Australian Open champion will maintain her dominant run or whether this is the right time for the Kazakhstan tennis player to break her opponent's winning streak.
Aryna Sabalenka vs. Elena Rybakina: Match Preview 
ADVERTISEMENT
Article continues below this ad
It's been almost more than a month since the thrilling Australian Open final. After witnessing that match, the tennis fans are all excited to experience the same thrill once again. The Belarusian tennis star continued her great run of form this season by beating last year's finalist, Maria Sakkari, in a three-set semifinal match. The Indian Wells final will be Sabalenka's third final in the four tournaments she has played this year. Her only defeat of the year came in the Dubai quarterfinals, where she fell to the eventual champion, Barbora Krejcikova.
On the other hand, the 23-year-old Russian-born tennis star won an amazing match against defending champion Iga Swiatek to reach her first WTA Masters final. The current Wimbledon champion has only dropped one set in five matches this week, and that was in the quarterfinals. However, for her first WTA 1000 finals, she will face an opponent that she knows all too well.
Sabalenka vs. Rybakina: Head-to-Head
Prior to today's match, both tennis stars had faced each other four times. And the last time when the two faced each other in the Australian Open final, the Belarusian tennis player won her fourth consecutive match against the 23-year-old tennis player.
In 2021, they played each other at Wimbledon, where the Australian Open champion breezed past her opponent in three sets.
DIVE DEEPER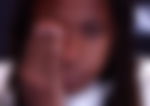 Prediction: Sabalenka to maintain her dominant run
ADVERTISEMENT
Article continues below this ad
There is very little difference between both players' gameplay. With growing experience, the 24-year-old tennis player's serve, which was once a liability, is now one of her biggest strengths. And this will help her a lot as she is all set to achieve her fifth win against the Wimbledon champion.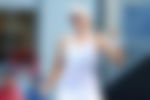 However, the world number 10 tennis player cannot be taken lightly either. She just made her way to the Indian Wells finals after defeating the world number one WTA star, Swiatek. With a powerful backhand that reminds everyone of a peak Serena Williams and a dominant serve that isn't too dissimilar from that of the American legend, Rybakina has a great chance of exacting revenge.
ADVERTISEMENT
Article continues below this ad
WATCH THIS STORY – Alexis Ohanian Gives Rare Sneak Peek Into 'Wifey' Serena Williams' Office Filled With Daughter Olympia, 'Superwoman', and 'Rafael Nadal' Photos
While the Kazakhstan tennis player is talented, it is hard to ignore the fact that the Belarusian player is in a league of her own. Her record of 18 victories, along with the single loss this season, explains her consistency and confidence. However, Rybakina too has had a solid run this season with 10 wins and 4 losses so far. However, given the consistency and previous meetings, Aryna Sabalenka stands a better chance of winning the Indian Wells title this year.